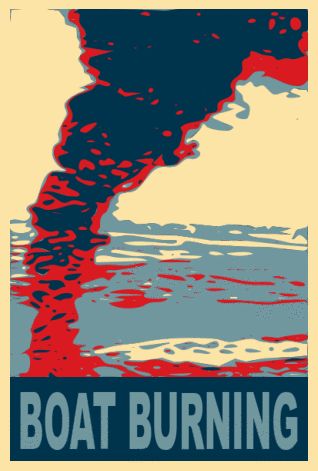 Boat Burning
"Hard ambiance" from Chapel Hill.
Boat Burning is an experiment in live music composition using amplified guitars, strings, percussion and chance.
Each performance is unique, as there are no predefined pieces: all compositions are created live.
Formed by guitarists Andras Fekete and Pete Gamble after a year-long study of Television's "Marquee Moon", Boat Burning starts with the format of dual improvising guitars and injects into it a steady stream of non-traditional tonal, textural, rhythmic and chance elements. The idea is to prolong as much as possible the moment where the creative process turns chaos into order by continuously and deliberately thwarting its culmination. The result is an extended live exploration into the often tenuous line separating chaotic and musical forms....
Spacey/edgy, delicate/brutal, noisy/beautiful, 100% ephemeral -- no two Boat Burning performances are ever alike.
Collaborators:
o Pete Gamble (Killer Filler, The Pseudes) - guitars
o Andras Fekete (Amps Do Furnish A Room) - prepared guitars, loops
o Ken Friedman (Amps Do Furnish A Room) - drums
o Joshua Starmer (Graveyard Fields, The Old Ceremony) - cello, percussion
No synths or pre-recorded loops; all sounds created live.
Boat Burning is a project of Amps Do Furnish A Room, a music collective based in Chapel Hill NC.
For more info, contact boatburning@gmail.com
"Hard ambiance" from Chapel Hill.
---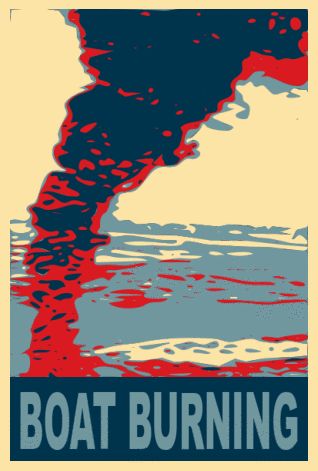 Always Mere Inches From Home
by Boat Burning
Always Mere Inches From Home by Boat Burning copyright 2008 boatburning music written by boat burning engineered by chris rossi
andras fekete (guitars, loops), pete gamble (guitars), ken friedman (drums, percussion), joshua starmer (cello)
Always Mere Inches From Home by Boat Burning
---