Chamber Corps
---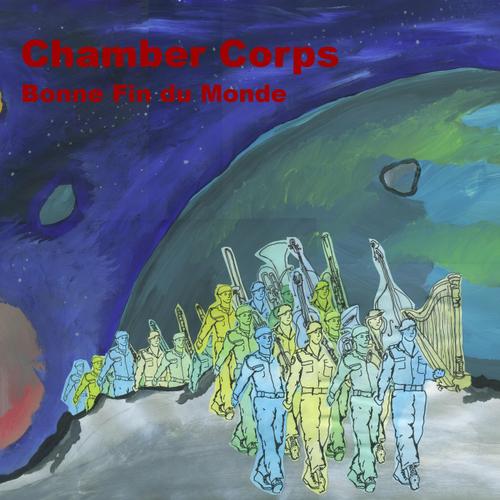 Bonne Fin du Monde
by Chamber Corps
| | | |
| --- | --- | --- |
| | 1. | Bonne Fin Du Monde |
| | 2. | Beavers Are a Misunderstood Species I |
| | 3. | Oppressive Loblolly Pine Monoculture I |
| | 4. | Inevitable Decline I |
| | 5. | Secret Heat Source on Enceladus |
| | 6. | Oppressive Loblolly Pine Monoculture II |
| | 7. | Tactical Nukes |
| | 8. | Bonne Fin Du Monde II |
| | 9. | Inevitable Decline II |
| | 10. | Talented Birds |
| | 11. | Inevitable Decline III |
| | 12. | Oppressive Loblolly Pine Monoculture III |
| | 13. | Beavers Are a Misunderstood Species II |
| | 14. | August Night |
| | 15. | After |
I guess it was around '04 or so, I said to James, "Hey, when are we going to start a band together?" "Anytime, let me know." These things are easier said than done, so I was pleasantly surprised when I saw him a few weeks later and he asked, "So, when do you want to start that band?" "I just got this program for my computer--it has all these string sounds in it. It's like an orchestra in a box. Want to come over and we can play with that?" We futzed around for a several months and eventually released a 5 song EP that we thought was pretty good and a few other people liked it, too.
I put in the liner notes for the EP, "We'd love to score your independent film," because I thought it would be cool to do some film score work and being a complete marketing dumbass, I couldn't figure out any other way to pursue that. The funny part, though, is that it actually worked. We got a short but favorable review in the local rag here, The Independent, and the reviewer mentioned my shameless effort to whore us out. Some folks that wanted to make a film saw it, bought the EP, liked it, and then got in touch with us and so we scored their film. That had its up and downs, but we managed to finish the score and they managed to finish their film and nobody killed each other. So I consider that a success.
We admittedly got a little burnt out on that music for the film score, though--so much so that it took several years for us to finally release the score as an album, "Bonne Fin du Monde." It's a sound poem about collapse--the end of the world as we know it. Species going extinct. People dying. You know, fun stuff. And I guess it's about late night walks by the lake, staring at the stars and thinking about all those lonely moons and planets floating around up there. -- Chris Rossi, Sep. 19, 2011.
Chamber Corps is Chris Rossi and James Hepler. Mastered by Mark Nevers at Beech House. Original cover art by Geoff Berry (West Coast).
We would love to score your independent film.
(c)(p) 2011, Chamber Corps
I guess it was around '04 or so, I said to James, "Hey, when are we going to start a band together?" "Anytime, let me know." These things are easier said than done, so I was
---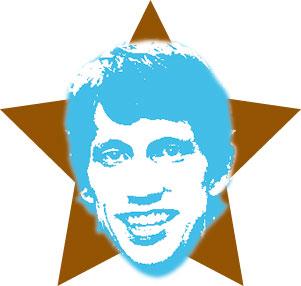 ---